Novena
Seeking graces through the intercession of Jean-Claude Colin
---
The novena booklet asks ''Who is Jean-Claude Colin?' and gives a background for devotion to him, seeking graces, large and small, through his intercession. Daily themes reflect on his person and spirituality, with a passage from the Marist Constitutions and a concluding prayer.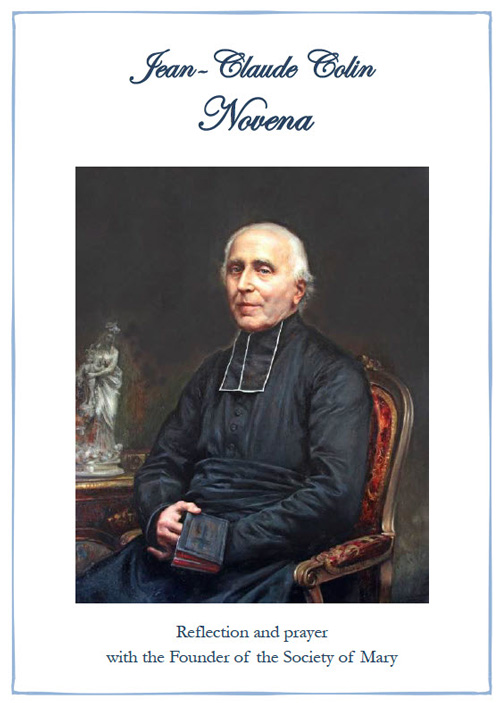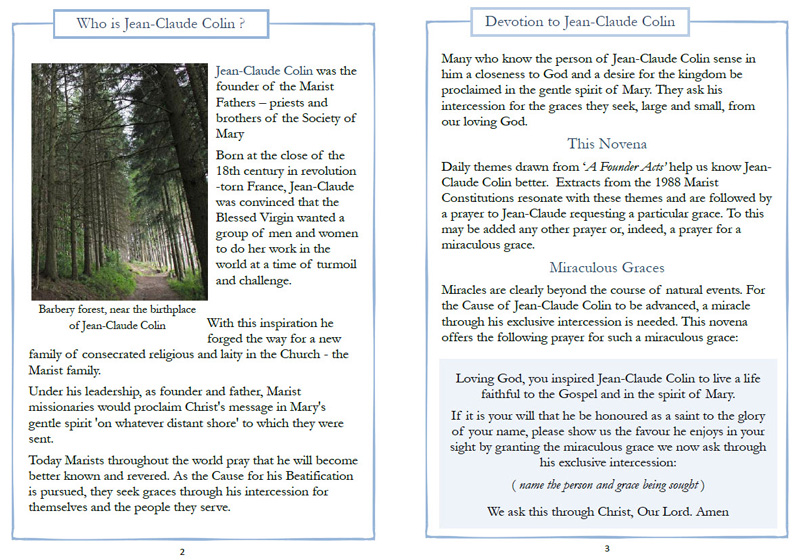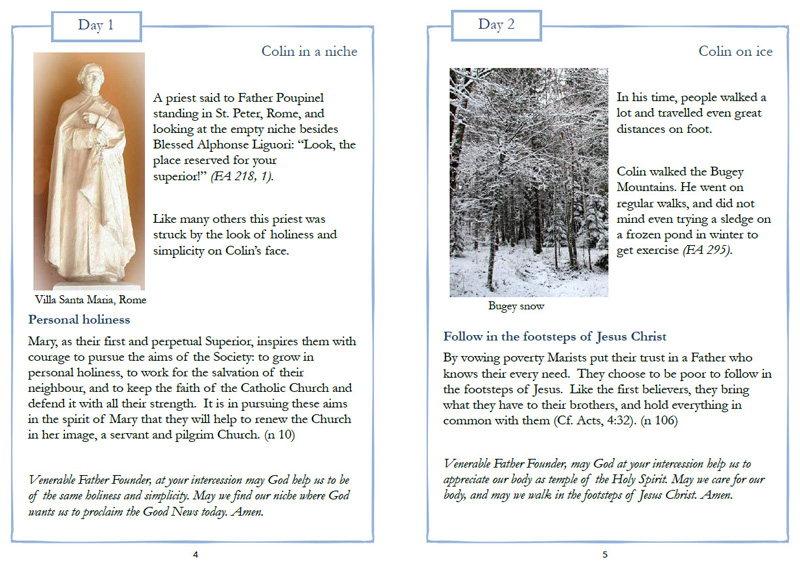 (booklet printing): English | Deutsch | Español | Français | Italiano | Português
For manual printing: print pp 2,4,6 then reverse for pp 1,3,5,
---
The novena leaflet contains a prayer for graces through Fr Colin's intercession, as well as 'The Novena Tradition', 'Statement of Faith', brief biography ('Founder and Father') and Postulator's contact information.