February/March news
Calendars all over
Copies of the Colin calendar for 2020 are distributed widely across the Marist world. First to receive them are the young men in formation communities, some pictured below.
This year's calendar features the countryside of France familiar to Jean-Claude Colin and is produced in seven languages (English, Dutch, French, German, Italian, Portuguese and Spanish).
Each month has a quotation from Fr Colin and reminders about significant Marist anniversaries.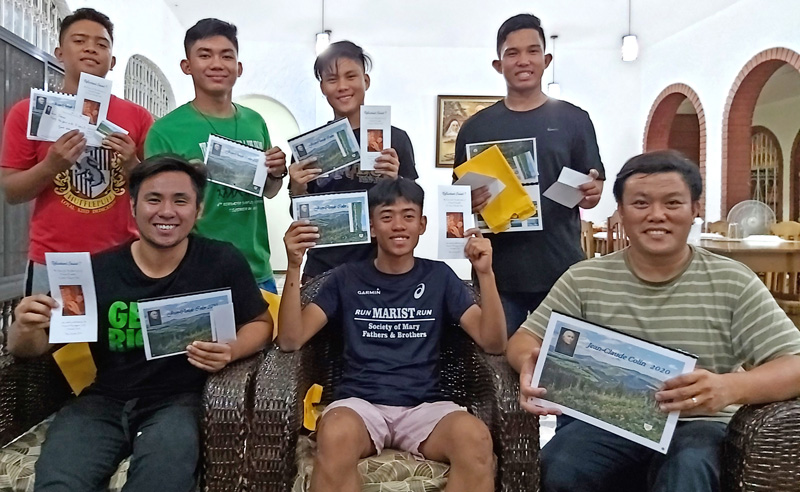 Above: Students of Casa di Maria, the Marist International Theologate, Rome, with Fr Tony Kennedy (2nd from right). | In Davao, Philippines, St Peter Chanel's MICS (Marist interested college students), with Fr Lauro Arcede (right, front row).. Below: In Yaoundé, Cameroon, the community of Maison S. Pierre Chanel, with Fr Christian Abongbung (far right).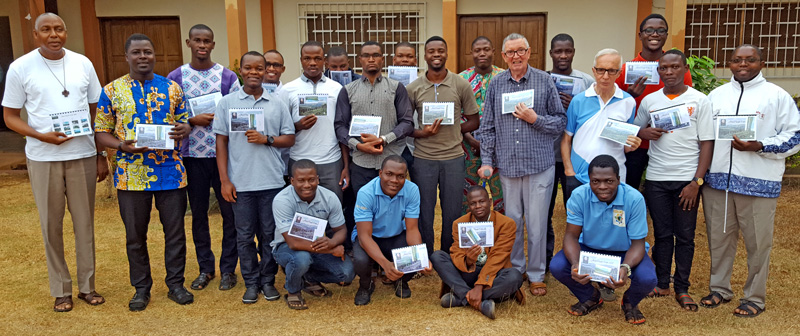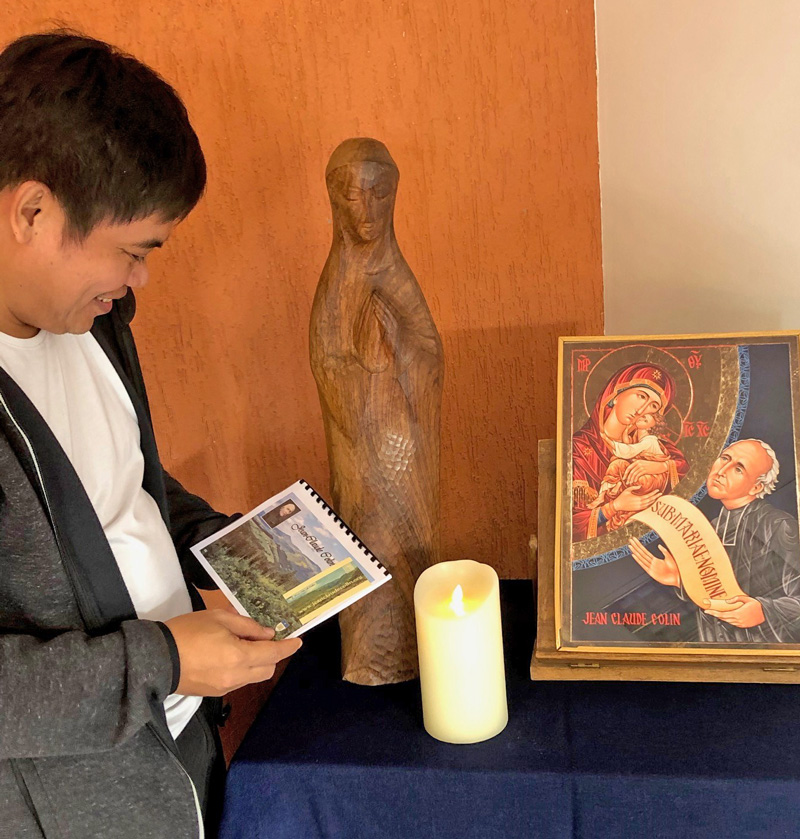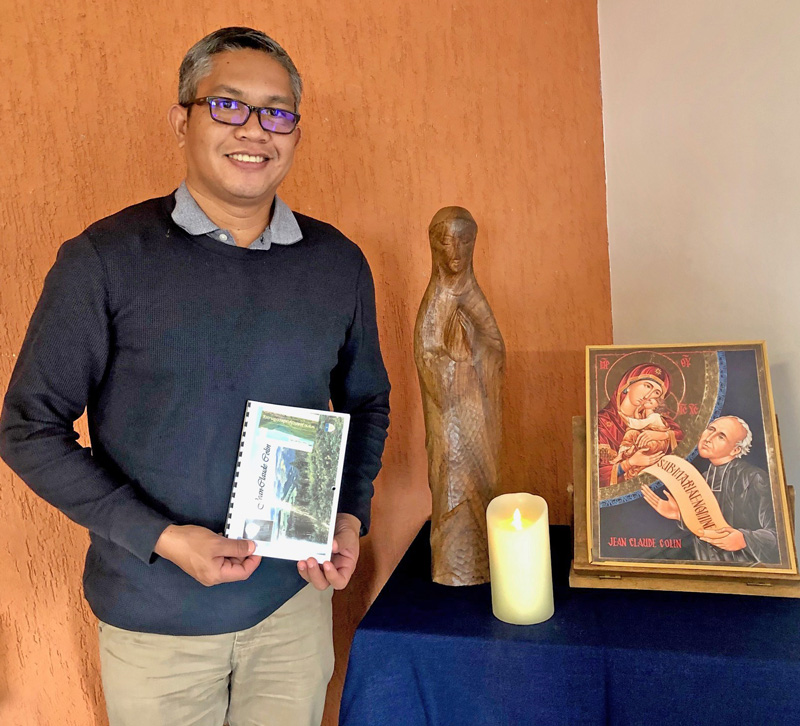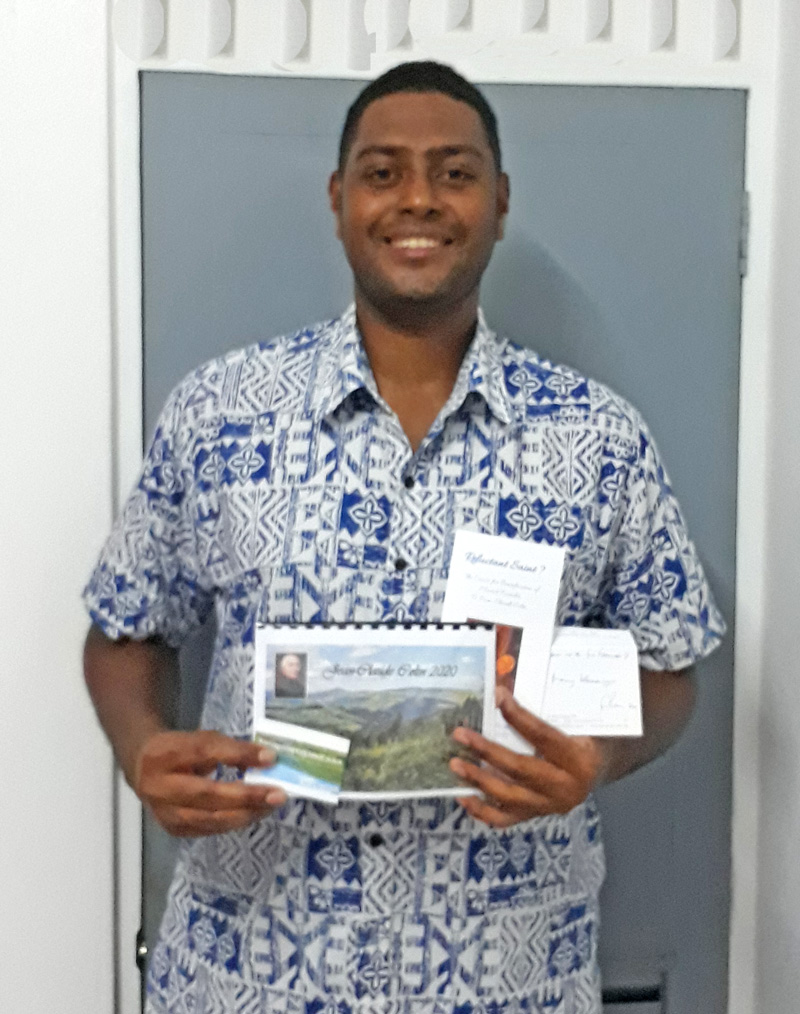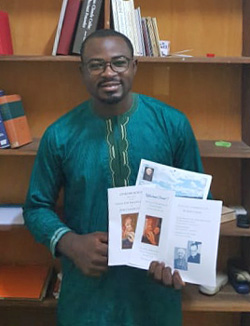 Above: Participants in the Colinian Renewal Program at La Neylière, France, each received a Colin Calendar. Pictured are Filipino Marists, Frs Gil Casio and Lionel Mechavez. | Iona Tawake, student at Marist College formation community, Suva, Fiji, with his calendar | Clinton Kube SM, newly-professed seminarian from Cameroon, with chronologies of the Colin Cause as well as his calendar. Clinton is destined to study theology in Rome when circumstances allow. Below: Marist seminarians in Mexico with their Colin calendars, from left, David Romero Vences, Eduardo Limón Gutiérrez and Carlos Olivares Flores.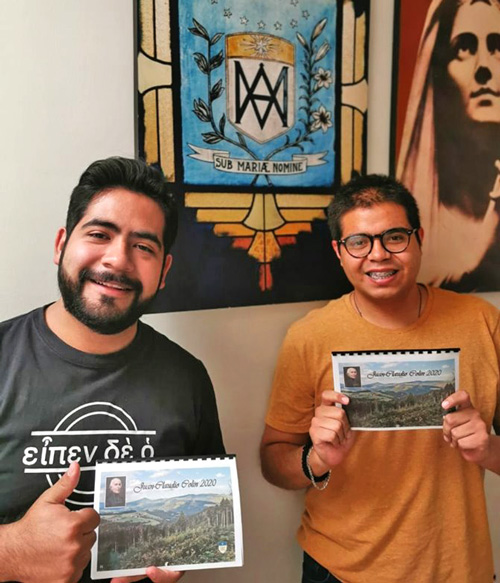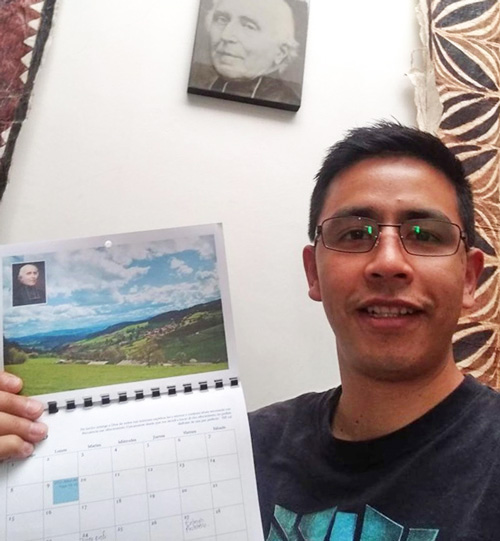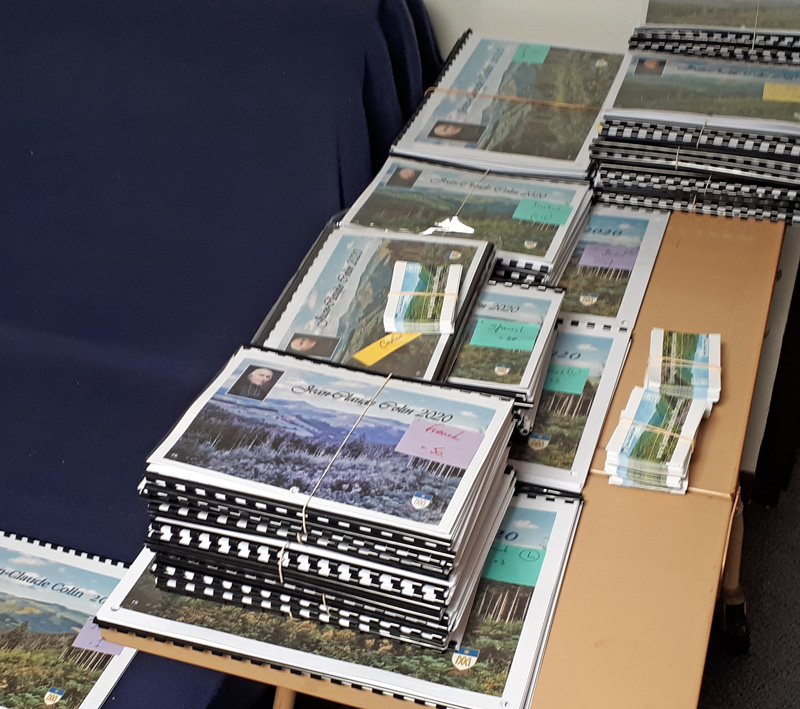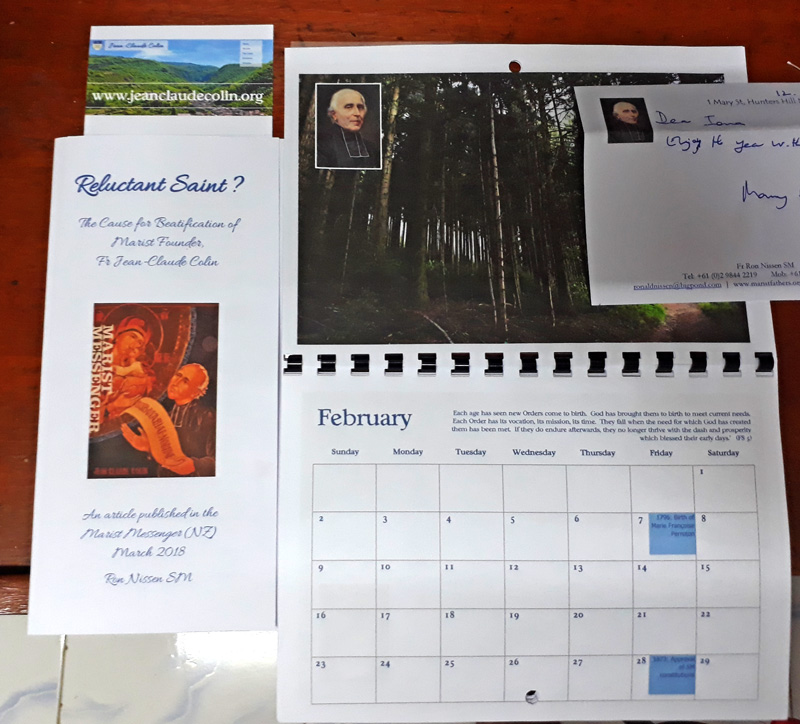 Above: The calendars are produced at Villa Maria, Hunters Hill, Australia and despatched by regular post across the Marist world. This year's calendar was accompanied by a leaflet on the chronology of the Cause of Fr Colin.